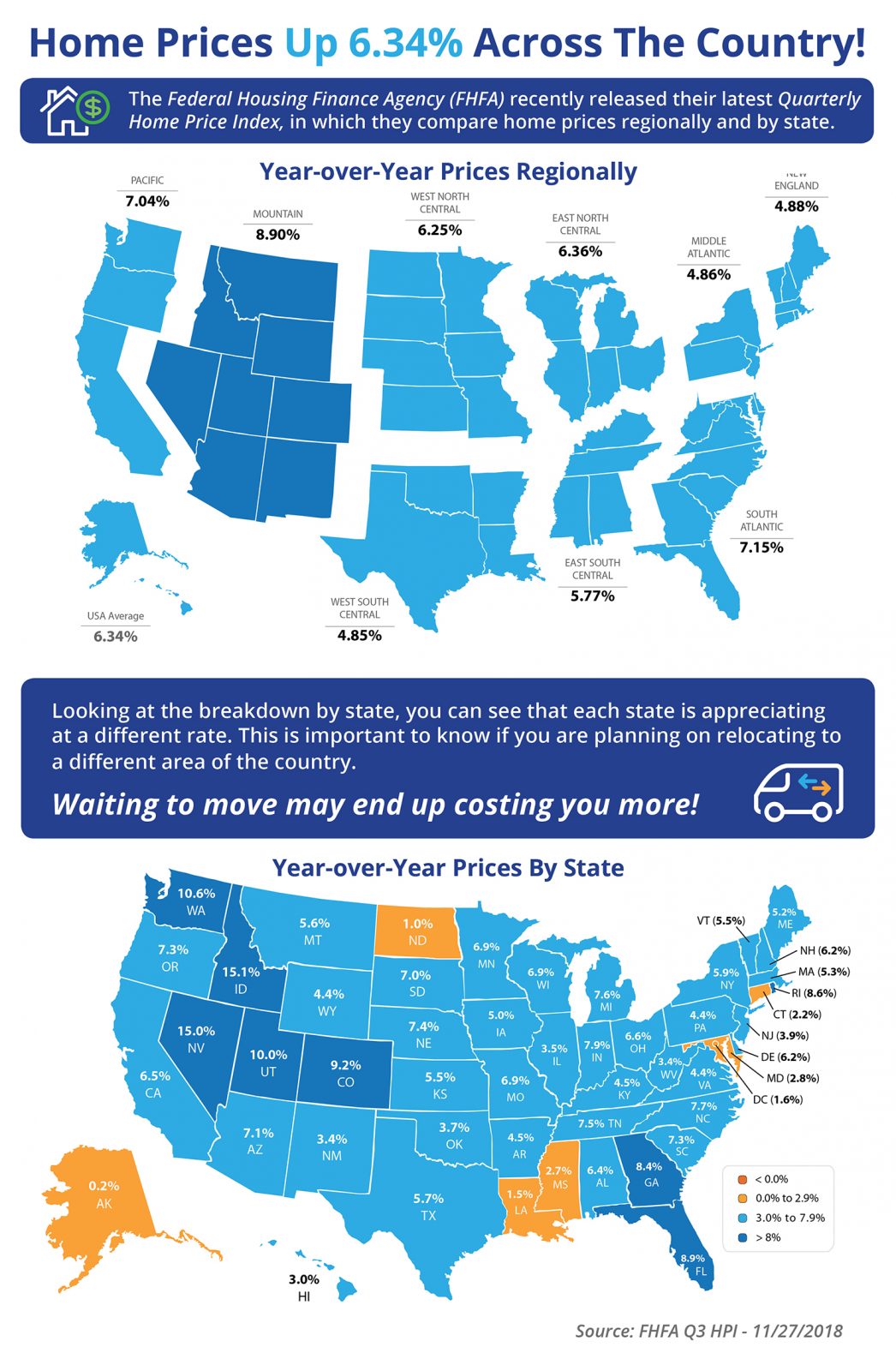 If you are curious about what home value appreciation has been in your local neighborhood, or the general housing values in Novi, Northville or South Lyon, Michigan please contact us for a free special report.
Some Highlights:
The Federal Housing Finance Agency (FHFA) recently released their latest Quarterly Home Price Index report.
In the report, home prices are compared both regionally and by state.
Based on the latest numbers, if you plan on relocating to another state, waiting to move may end up costing you more!